Welcome to Desert Family Eye Care
At Desert Family Eye Care we are dedicated to helping you maintain optimal ocular health. Our staff is well trained, friendly, and ready to help you see well. Our goal is to provide the highest quality eye care, comprehensive service, and excellent customer satisfaction. We want you to see well, feel well, and look great.
Our staff is well trained and prepared to help you see and look your best. We strive to make you to feel comfortable and welcome in our office.
We have two great loves, our families, and helping our clients improve their vision. We strive to live by this mantra: When you are here you are family!
Your comfort and vision is our priority. We work hard to make you look and feel your best. A great experience and customer satisfaction is our goal.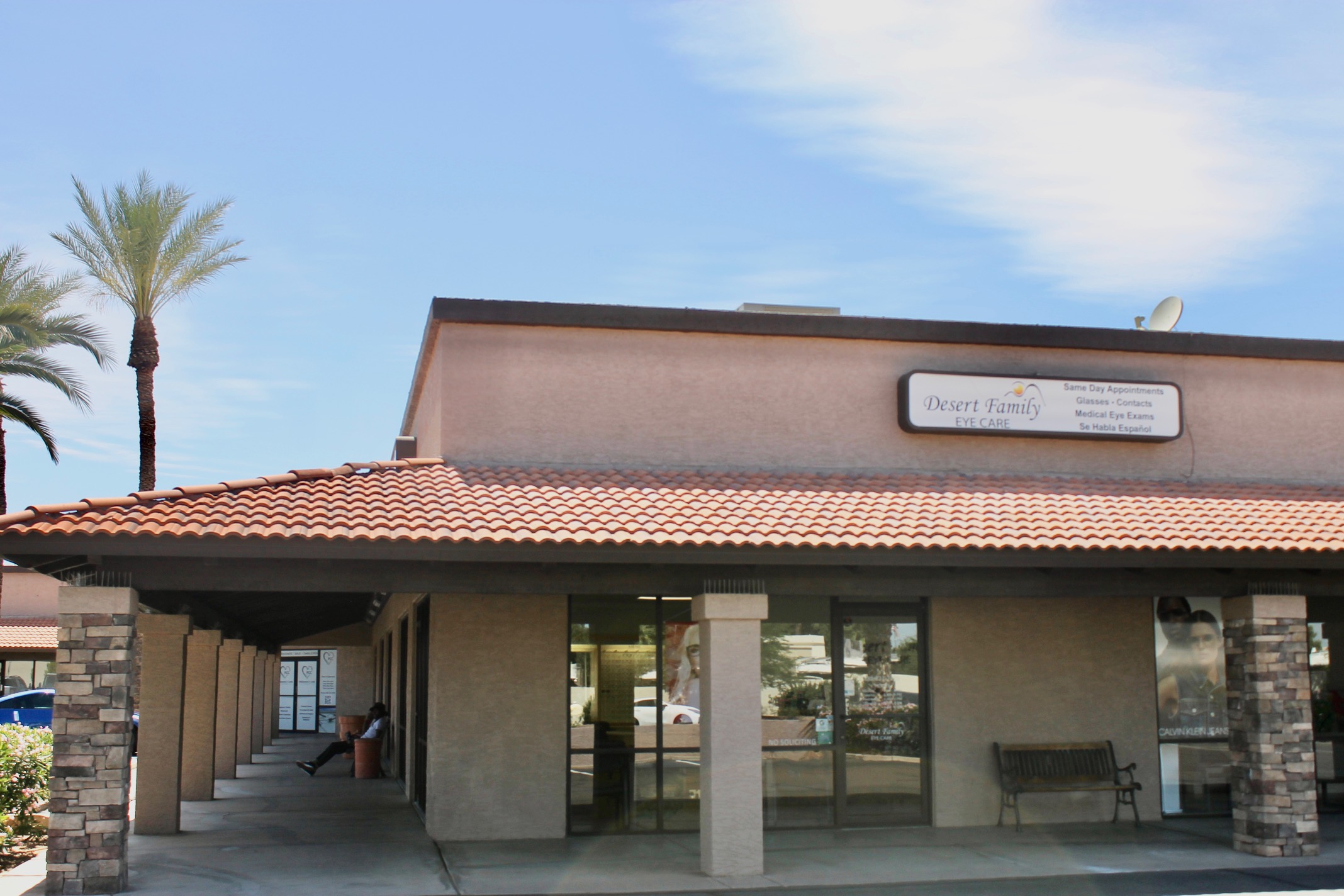 The staff is and always has been so nice! They are always on time for their appointments. They will work with you to make sure you get the most you can for what your insurance will allow but are not pushy if you want just the minimum. The office is very clean and all the doctors are very friendly. I will keep coming here as long as they're open!
Traci P.
At Desert Family Eye Care We Treat You Like One of Our Own
Contact us today or visit our appointment request page to find a time that is convenient for you to see us.
Contact Us
Appointments