At Desert Family Eye Care, we are dedicated to giving each patient the individual attention they deserve. For over 20 years we have been providing the highest level of care to patients in the Chandler area. Your eye health is very important to us, which is why we strive to provide the very best eye care in the Valley.
We provide annual comprehensive eye exams. We will provide you with the best vision for your individual lifestyle needs. Additionally, we are able to diagnose and treat most ocular diseases including cataracts, glaucoma, and macular degeneration. Your eyes can be affected by your overall health, so it is important for us to know if you are afflicted with diabetes, high blood pressure or any other health condition.
Our staff is committed to ensuring everyone in your family has excellent eye health and can maintain your desired lifestyle. Whether you are looking for fashionable frames, contact lenses or a combination, we take pride in caring for the patient's ocular health and ensuring you look and see your best. We offer a variety of options for corrective vision, and a variety of styles. When it comes to your vision, Desert Family Eye Care is here to help.
At Desert Family Eye Care We Treat You Like One of Our Own
Contact us today or visit our appointment request page to find a time that is convenient for you to see us.
Contact Us
Appointments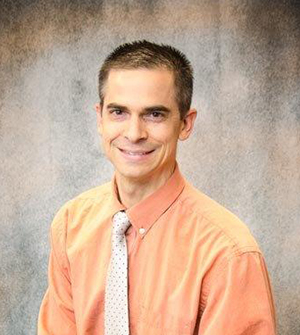 Destin D. Whipple, O.D.
Optometrist
Dr. Whipple owns two practices in the east valley – Desert Family Eye Care located at 590 N. Alma School Road, Suite 17 and Mesa Eye Care located at 1356 S. Gilbert Road, Suite B3. His goal is to make a difference with his patients and within the community.
Dr. Whipple graduated from the Southern College of Optometry in Memphis Tennessee with honors. He was comprehensively trained in all aspects of optometry including: primary eye care, medical eye care, contact lens care, vision therapy, and pediatric vision. He then relocated back west to practice in Mesa, Arizona and assumed ownership of Mesa Eye Care when his father Dr. Deon retired. 
Dr. Whipple enjoys working with people of all ages and has particular interest in fitting all types of contact lenses including: toric contact lenses (for astigmatism), multifocal contact lenses, monovison contact lenses, gas permeable contact lenses, and orthokeratology (night time contact lens wear to correct nearsightedness).
He is a native born and raised in Arizona. Dr, Whipple along with his wife Kimee and four wonderful children reside in Gilbert, Arizona. Dr. Whipple has a particular interest in American history as well as enjoying outdoor activities, especially hiking with his family on weekends. He has also grown fond of gardening.